By CHRIS GOFF
ISL Correspondent
INDIANAPOLIS – Pacers fans are accustomed to scrappy second half play from a Hansbrough.
In Friday's 96-91 win over the Minnesota Timberwolves, Ben Hansbrough showed Bankers Life Fieldhouse that his brother Tyler isn't the only one who can make a difference.
Ben scored five points and dished five assists in the Pacers' decisive 21-5 run to start the fourth quarter, and Indiana never looked back in its first preseason victory in two years.
I've always felt I can play at this level, said Hansbrough, who had 10 points, seven assists and four rebounds. I am still not on the team by any means. I made a positive step.
Coach Frank Vogel said he gave Hansbrough 24 minutes of playing time, including 16 in the second half, because of how well the former Notre Dame star has played in camp.
He's kind of like his brother, not afraid to get on the ground, Pacers center Ian Mahinmi said.
In the early going, Paul George battled Derrick Williams in a battle of young former lottery picks. George scored a team-high 19 points on 8-for-18 shooting and helped hold off the Wolves down the stretch. Williams led Minnesota with 25 points and added six rebounds.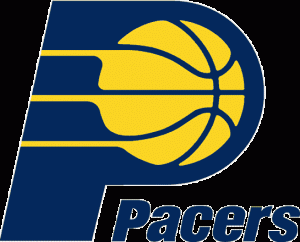 George took 10 shots in the first quarter with regular starters Danny Granger, George Hill and Roy Hibbert in street clothes.
I'm not much of a shooter, George said. Me being aggressive is more finding the open man and trying to put pressure on the defense. A lot of shots were in and out.
Minnesota led 53-42 at halftime by outscoring Indiana reserves 25-13 in the second quarter.
But the Pacers came roaring back in the second half, making three 3-pointers and stealing the ball seven times.
With 23 seconds left, Hansbrough inbounded from the right sideline, and Gerald Green caught the lob in the air on the left side of the rim, throwing it down with two hands to put an exclamation point on a back-and-forth game.
Green, who had 18 points, said the play was designed for Indiana's power forward to screen his defender.
It was good for me and the bench to finish the game the right way, Green said.
NEW TOY: With the specter of Lou Amundson, last season's backup center, on the other bench, Mahinmi showed why Indiana believes it has upgraded the position.
The 25-year-old scored 17 points and added eight rebounds, three steals and two blocks in an efficient 24 minutes. In one 70-second sequence in the first quarter, Mahinmi put the ball on the floor and drove around Wolves center Nik Pekovic for a difficult lay-in. Later, off a pick-and-roll involving David West and D.J. Augustin, Mahinmi set up on the left baseline, caught Augustin's pass and drained an 18-footer.
Those plays displayed an offensive aptitude far beyond the reach of the very limited Amundson.
It's a new system for me, so it takes time to get used to, Mahinmi said. Playing with Dirk (Nowitzki) for years, he was more the focus. (Roy Hibbert and I) could be a great 1-2 punch.
Amundson had 10 points and even incited a few boos after hanging on the rim following a dunk.
MILES TO GO: Rookie Miles Plumlee checked into a nice ovation for his first professional game in his home state and chipped in nine points. In one memorable play, Plumlee faced Minnesota center Greg Stiemsma and, after dribbling toward the right baseline, spun back to his left and knocked in a 10-foot jumper.
But as he often did during a four-year career at Duke, Plumlee struggled to gather rebounds. He had just one in his first 16 minutes on the court Friday.
He's a rookie, Vogel said. There's a pretty big gap between Ian and Miles.
WING MEN: It was a tough night for Orlando Johnson and Sam Young. Johnson played just seven minutes, all in the first half, and missed a wide-open 3, his only look from distance. Johnson was very accurate from the arc in college and needs to adjust to the NBA distance in order to make an impact this season.
Young scored two points in 20 minutes and was only so-so when asked to check the 6-foot-8 Williams, the focal point of Minnesota's offense. Young airballed a 3 and lifted his pivot foot for a travel as he tried to make a move to the basket.
WHAT'S NEXT: Indiana faces Atlanta at Bankers Life Fieldhouse Tuesday at 7 p.m.
Related Posts