By CHRIS GOFF
ISL Correspondent
Not since 2004, coming off a 61-win campaign in which Jermaine O'Neal finished third in MVP voting and Ron Artest was named Defensive Player of the Year, have the Indiana Pacers anticipated a season as much as they do this one. Back then, Donnie Walsh said Indy had a legitimate shot at the title. Now, Paul George calls the Pacers a better team than the reigning champion Miami Heat.
Here are five questions ahead of Wednesday's season opener.
How good are these Pacers?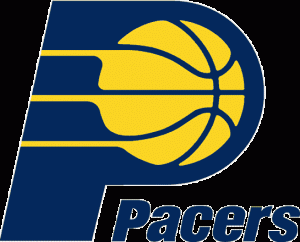 Very. Jeff Pendergraph said the team is eyeing an Eastern Conference finals berth, and that's an incredible ceiling to look toward just two years removed from 37-45. But the goal is realistic. The West may be the superior conference, but the East is wide open behind prohibitive favorite Miami. With any fortune, Indiana could finish second. The Pacers are a complete team in almost every way. They score inside. They hit 3s. They defend, rebound and block shots. They have a point guard in George Hill who doesn't turn the ball over. And they at last found veteran leadership in David West, whose signing single-handedly altered the team's trajectory. His ability to step out and hit the mid-range shot gave Roy Hibbert room to work the post. West's familiarity with the vibe of a successful locker room allowed him to teach the Pacers how to win. West is totally healed from the torn anterior cruciate ligament in his left knee suffered in 2011. He looks quicker. There was a time when the prominence of the Pacers franchise was taken for granted. And now, it is finally back.
Is the bench improved?
Yes, in at least one respect. Ian Mahinmi laps Lou Amundson offensively and defensively. In fairness to Amundson, who landed with Minnesota, Jeff Foster was supposed to be the backup center last season. But after Foster's March retirement, Amundson cost the team dearly with his ineffectiveness behind Hibbert. Mahinmi is one of the better reserve centers in basketball. Elsewhere, Gerald Green and D.J. Augustin still need to take the stand before the jury returns a verdict. Augustin seemed to do well in Charlotte at setting up teammates for scores, and Indiana for years has needed a player to create easy shots for others. Yet there is an abundance of evidence that Augustin kills you on defense, and he's a worse shooter than Darren Collison, who the Pacers traded away. Green must adapt to a more deliberate role than he enjoyed on the moribund Nets last season. If so, Indy's bench can be better than last year's. This question won't be fully answered until the playoffs, which is when Leandro Barbosa, Tyler Hansbrough, Dahntay Jones and company hit rock bottom and forced an offseason makeover.
With a $58 million contract, can Roy Hibbert actually keep getting better?
He must. More is expected from him this year. As the highest paid player on the roster, Hibbert needs to iron out a few kinks. I've been getting stronger to help keep from getting pushed off the block, Hibbert said. That's a start. Most important is that Hibbert make more than half his shots. He narrowly missed the 50 percent barometer last season, shooting instead a career-best 49.7 percent. Now that he's back with the Pacers, that field-goal percentage must continue to improve. If Nikola Pekovic and JaVale McGee can hit 56 percent of their shots, so can Hibbert. But for that to happen, Roy must become a bit more of a power player. Those extra 15 pounds of muscle added last offseason helped greatly. This summer he built lower-body strength. Hibbert's asthma likely prevents him from ever playing 35-40 minutes on a regular basis, but his continued development over the past two seasons has been a huge story. Perhaps for the first time, Hibbert can average 30 minutes a night, which is routine for a member of Frank Vogel's starting five.
Should I buy into Lance Stephenson as the backup shooting guard?
Only at your own risk. With his biggest supporter – Larry Bird – gone from the organization, the thought is Stephenson's future ultimately lies elsewhere. Indiana is firmly in win-now mode, and for a second consecutive season, Vogel leaves camp with the idea of working the talented but unrefined Stephenson into more regular playing time. Last year, after claiming to be committed to the concept, Vogel dropped it altogether, as Stephenson played in just 11 of Indy's final 32 games and received few meaningful minutes after February. Now, Vogel's back for more, only this time, Stephenson will try his hand at shooting guard rather than point. Stephenson's forays to the basket are impressive, but his fundamentals leave a lot to be desired, and he still has a lot to learn about playing off-guard in the NBA. Certainly, in Year 3, the Pacers need to use Stephenson in order to evaluate him. But as reckless as Stephenson can be, as immune to smart basketball as he may seem, what's the use? Stephenson is a shooting guard who can't shoot. He doesn't earn much in salary. And 3-point marksman Orlando Johnson and plus-defender Sam Young loom at the very least as platoon options. On a club trying to secure prime playoff seeding, how does Stephenson last in the rotation? He shot 10-for-41 in the preseason. After dominating the ball all through high school and college, Stephenson needs to find his way on a weaker team instead of going through the charade that he is ready to be a role player in tidy spurts on a contender.
How surprising was it to see Ben Hansbrough make the final roster?
Pretty surprising. Hansbrough started camp with a puncher's chance and moved ahead of veteran Sundiata Gaines. At nearly 25, Hansbrough's ancient for a rookie. He'll be the third point guard. When asked earlier this month whether he and his older brother discussed playing together, Ben said, Me and Tyler don't really talk about it a lot. They will now.
Related Posts