By CRAIG DRAGASH
ISL Correspondent
We're back after a holiday hiatus, and the action in IHSAA high school basketball is heating up!  The main attraction this weekend is the County Tournament at Southport High School with the semifinals taking place on Friday and the finals on Saturday.  Not to be outdone, we also have a #4 vs. #6 matchup as Carmel hosts Kokomo on Saturday.
Here's a preview: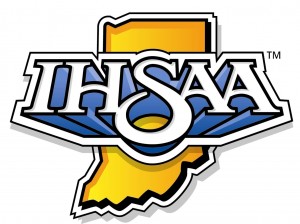 Marion County Tournament (at Southport)
Friday games:
#1 Pike vs. #10 Lawrence North
2A #1 Park Tudor vs. Warren Central
Winners on Saturday
Pike continues to roll and remain undefeated.  Lawrence North has had a bounce-back season after a disappointing one a year ago.  Its only loss this season is to Morgan Park, Illinois in December.  Purdue recruit Basil Smotherman has steadily increased his scoring output in recent games.  Taishaun Johnson, Jordan Pickett and Zavier Turner all average above 15 points per game for Pike's high-powered offense, and Jamie Rutherford adds 10.5.
Warren has had a tough schedule to this point; three of its four losses have been to top-ten teams, with the  other to Chicago Orr.  WC took Pike to three overtimes before falling to the Red Devils, so if those two meet in the final, it should be a showdown.  IU-bound Devin Davis continues to lead the Warriors, while highly sought-after Trevon Bluett leads Park Tudor, whose only loss this season is to North Central.
#6 Kokomo at #4 Carmel
Great matchup between two of the top six teams in 4A.  These teams have three common opponents; they both knocked off Westfield and Marion, while Fishers gave Carmel its only loss to this point.  Kokomo defeated the Tigers by 13 in its second game of the season.  Michael Volovic has been on a tear for the Greyhounds; he led them to a victory over Cathedral 60-56 on Wednesday by pouring in 25 points doing it from 3-point range as well as at the rim.  James Crowley and Zach McRoberts continue to provide support as well, averaging 15.7 and 11.4 points per game, respectively.  The Wildkats are led by Tayler Persons, who is averaging 17.7 per game, and LaBradford Sebree chips in 15.5 per contest.
Related Posts