By CHRIS GOFF
ISL Correspondent
Pacers coach Frank Vogel didn't do general manager Kevin Pritchard any favors by benching reserve forward Gerald Green.
Pritchard, like many others in the organization, publicly defended the signing.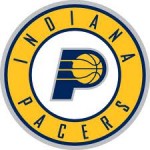 Green hasn't worked out. Now that Vogel has yanked the alleged sixth man from the rotation, everyone knows it.
Green is signed for two more seasons. Instead of acquiring a known quantity (read: veteran), Indiana took a chance on Green as part of an offseason plan to invest only in younger guys. The question moving forward is whether Green is salvageable as a reliable role player or whether his mid-priced contract simply becomes a puzzle piece in trade talks.
Green's athleticism has been rarely deployed in Indiana's slow, slug-it-out halfcourt offense. And yet scoring is Green's main interest. Green is third among Pacers regulars in shots taken per minute of playing time. Nearly half of his attempts are 3-pointers. And he's kept launching, even as the basketballs hit iron with alarming frequency. Green rarely assists. He doesn't aid other players offensively to any tangible effect.
Nor is Green a guy who'll do the dirty work.
For a big, athletic wing, his steal percentage is embarrassing. Green steals the ball on 0.6 percent of the opponent's possessions. The Pacers allow 3.8 more points per 100 possessions with Green in the game.
Pritchard touted Green's 39 percent 3-point shooting with the Nets last season. That's down to 28 percent, and Green's sample with Indiana is slightly larger than the one with New Jersey.
At 27, Green's no longer on the upswing of his career, although one could argue his unique circumstances – he was out of the league for two seasons – offer more hope for improvement.
Green has sharply regressed from last year. Is it a slump? Is he not focused? Is Indiana just not the place to maximize his ability?
The talent is there to be pretty good.
Whether Green can extricate himself from being labeled a poor personnel decision is a critical issue. The Pacers need him to be at least moderately productive until they can find reinforcements in the offseason.
Indiana entered training camp counting on Green as quality depth. I wouldn't give up on him just yet.
Green makes $3.5 million next year and again the year after. I'm sure the Pacers wouldn't mind shifting that money around. He's a tradeable commodity, if only because some front offices like to gamble on potential. Indiana won't be looking to dump Green. That being said, if the right deal presented itself, I think the Pacers would cut ties. Even this early in the relationship.
Related Posts