By COLLIN O'CONNOR
ISL Correspondent
HAVOC, what VCU head coach Shaka Smart calls his team's intensity on defense, is something that has made this basketball program well known over the past few years and during its Final Four run in 2011.
"We are going to wreak havoc on our opponents' psyche and their plan of attack," Smart said in his opening press conference when being introduced as the head coach of the VCU Rams.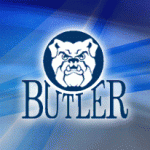 And that's what they've done. In making a trip to the Final Four, before a loss to Butler in the semis, Smart put this team and his defensive philosophy on the national radar, and that has continued to grow ever since. This philosophy, however, is really more of a way to play rather than a specific set of X's and O's that Smart has drawn up. It consists of a full court pressure that contributes to the fact that their opponent has turned the ball over on 28% of its possessions this season, a number that is first in the country.
This pressure is utilized in the form of a diamond press – in which they form a 1-2-1-1 set that generally results in a trap in the corners between the player in the front and one of the two on the "wings" of this defense – or a run and jump press in which they will match-up in man-to-man full court. This pressure is dependent on the ability of the on-ball defender creating a situation in which the ball handler starts to panic and is oblivious to the oncoming defender. Once that happens, that off-ball defender will come in and create a sort of surprise trap that generally results in a turnover.
What these pressures can often create is a quick four- to six- point run for the Rams that can change a game just like that, and that is the brand Smart is building his program around.
However, it's not even all about the full-court pressure. Even in the half-court, VCU is second in the Atlantic 10 in opponents' points per possession, 32nd in the nation. That is, overall, what makes this entire defensive attack so special and tough to play against.
Basically, it never stops. The offense is constantly under an amount of pressure that it may have not come in contact with yet and that will certainly not bode well for trying to execute a game plan. In order to beat VCU, an offense has to beat HAVOC, and that is a daunting task in itself.
Related Posts