By CHRIS GOFF
ISL Correspondent
Coaching decisions are sometimes unfairly magnified and scrutinized during the playoffs because single games are so much more impactful. Instead of being one of 82, any given contest is just one of seven.
Strategy, however, comes into effect much more tangibly when two teams are evenly matched, as the Indiana Pacers and New York Knicks appear to be.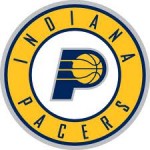 By now, you've heard the news – that the Knicks overwhelmed Indiana with a monster surge midway through the second half to pound the Pacers 105-79 in Game 2 and tie the series at one game apiece. Game 3 is Saturday in Indianapolis.
That New York bounced back is no surprise – they won 54 games for a reason.
And, of course, the Knicks' much-improved effort played a huge role. New York had a plus-20 advantage in offensive rebounds and turnovers, a remarkable difference in what was a close game late in the third quarter, and served up two memorable moments when Iman Shumpert and Tyson Chandler leapt to slam home offensive rebounds over the heads of Pacers players.
But let's get back to coaching, because a blunder by Indiana's Frank Vogel was the understory Tuesday, and he's going to be kicking himself for the next three days.
With the Pacers leading 64-62, Vogel called a timeout as Lance Stephenson dribbled the team into an offensive possession. There was 3:04 remaining in the third quarter, and Indy was on a 10-4 run, with eight of those points coming after counterpart Mike Woodson used a full timeout of his own nearly three minutes earlier.
Carmelo Anthony and J.R. Smith were shooting beach balls. The stunned crowd at Madison Square Garden had seen the Knicks squander a 13-point lead. New York had scored 15 points in the last 12 minutes, 42 seconds of game clock, with the men in road gold posting 30 over that same stretch. The Pacers had scored on five of six trips. And the Knicks' body language was beginning to read, Holy Red Holzman, we may go down 0-2! We've forgotten how to make 3-pointers! Let's panic!
Enter Vogel, who, seeing all this, hits the pause button.
Begging the question: Why?!
Of the most common reasons a coach stops play – to halt a run by the other side, to advance the ball to midcourt in a late-game situation, to draw up an offensive or defensive set for a crucial possession or to simply recalibrate the attention and focus of his players – none of them logically applied to Indiana in this particular circumstance.
Vogel's reasoning was short and indecipherable when asked to address his decision after the game.
It's our timeout, he said. I usually use that to put something in when we have the ball.
What on Earth does that mean? Your guess is as good as mine.
There are theoretical explanations I can at least point out.
Vogel wanted to get Jeff Pendergraph into the game: Indiana's backup forward checked in for Roy Hibbert during the timeout, the only substitution Vogel made. The second-year coach was equally short-winded but more on-point with a rationale for this move, saying, I can't play my starters 48 minutes. I have to use our bench at some point. And, at that time, Hibbert had played 28 of 33 minutes in the game. The 7-foot-2 center, who battles asthma, averaged 29 minutes a night in the regular season and was up to just 33 minutes per game in seven playoff contests entering Tuesday. Clearly, he needed a rest if he was to be of any use in the fourth quarter. However, a full timeout wasn't needed to get Hibbert to the bench. A minute earlier, Vogel declined to sub at a dead ball. He could have waited for the next. Or, if it was all about a lineup switch, why not use a 20-second timeout instead of a full? The fact Hibbert re-entered the game after a rest of exactly 1:14 refutes the idea Vogel used a timeout just to pull him. At least, one hopes so.

He saw Paul George was tiring and needed a breather: Indiana's All-Star forward, who guards Anthony on one end and carries the Pacers' perimeter attack on the other, had played the whole game save for a four-minute rest in the second period. George was coming off a pair of bad passes that were stolen and wasn't charging up the floor. Perhaps Vogel wanted his star to have a minute to cool off before finishing up the third quarter, which George did. Here's where the logic goes faulty: a television timeout was coming at the next whistle, and a dead ball occurred 55 seconds after Vogel tapped his shoulders. George couldn't have waited 55 seconds?

The possession was going nowhere and Vogel wanted to organize it: The Pacers were five seconds into the shot clock. Nothing had happened yet. And Indiana's offensive basket in the second half was right in front of their own bench, so Vogel should have shouted a play to his point guard if things were truly awry.
However you square it, this timeout was one bad decision with real consequences. It let the Knicks get away from all the carnage, to huddle with their coach, to mentally reset, to push the past aside and prepare to close the third period on a positive note. The visitors were riding a wave of momentum, until they asked for a break.
And New York emerged from the free timeout back in character.
Immediately, the Knicks scored seven straight points, capped by a Raymond Felton fast-break lob off the backboard to a trailing Kenyon Martin, who slammed it home as a reward for stealing the ball from George Hill.
It got worse. New York opened the fourth on a 20-0 run, with 11 of those points put in by Anthony, who was 7-for-18 when Vogel signaled for time and 6-of-8 afterward.
Did Vogel's mistake, which might have cost his team a great opportunity to take a 2-0 lead back to Indiana, directly cause the 30-2 barnstorming that followed? Of course not. Did it open the door that the swarm of Knicks kicked in? Yes, because it let them breathe.
Never ease up on a team headed in the wrong direction. Keep playing. Keep shooting. Keep going until a referee pries the ball from your cold, dead hands.
Some probably feel Indiana would have lost no matter what Vogel did, and it may be true. That does not make the timeout any more defensible.
Vogel took over these Pacers without ever having been a head coach before, and this was the sort of dubious choice seen from a man still learning on the job.
As the series shifts to the heartland, it is now essentially a 50-50 proposition, with New York earning its most lopsided playoff win since 1992 and the Pacers still connecting from the field at a high rate when they manage to hang onto the ball. Or when their coach doesn't call time out on their own momentum.
Related Posts