By CHRIS GOFF
ISL Correspondent
INDIANAPOLIS – If acquiring Solomon Hill works out anywhere near as well as getting George Hill did, the Indiana Pacers' 2013 NBA draft will have turned out just fine. Indiana added depth to its shaky bench Thursday night, grabbing the former Hill – no relation to the team's point guard – with the 23rd pick.
It was a surprise selection. Most draftniks had Hill as a second-rounder.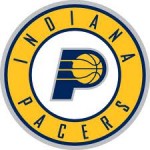 The Pacers passed on several shooting guard prospects and point guard hopefuls to nab Hill, who was a team leader at Arizona.
While Hill played some power forward in college, he is seen as a wing in the NBA. He might be insurance at the 3 in case Danny Granger is moved this summer. He also may struggle to get minutes.
Hill is said to have wowed the team in two workouts earlier this month. He has proven he can attack the rim off the dribble. He also grades out as a strong defender, according to Pacers general manager Kevin Pritchard.
The top fears about Hill are that his offensive numbers weren't overwhelming and that he lacks an elite skill. He also needs to improve as a ballhandler, according to several advanced metrics and scouting reports.
Pritchard thinks Hill can help the Pacers right away.
"He can defend multiple positions, we thought he was terrific defensively, and that's our culture, right?" Pritchard said.
Pritchard also believes Hill can show more of his abilities at the NBA level than he did in the Pac 12. The GM tentatively compared Hill to Minnesota forward Dante Cunningham, who Pritchard selected with the No. 33 pick in 2009 as an executive in Portland. Cunningham averaged 8.7 points and 5.1 rebounds per game last season.
Pritchard did not deny that there were discussions about swapping the first-round choice for veterans, cash, future picks or some combination.
"There was probably more dialogue on this pick than I've had in many, many years," Pritchard said. "We did identify Hill as one of our top targets. But we looked at a lot of different things."
According to a scouting report provided by the league, Hill is adept at getting to the foul line and finishing at the basket. He also can be an effective rebounder when playing on the wing.
Arizona coach Sean Miller impressed the Pacers with his frequent updates on Hill throughout the season.
"We talked to Sean quite a bit," Pritchard said. "Sean just kept saying, 'He's a winner. He's just an absolute winner.' And that's how we felt about him."
RIPPLE EFFECT: The addition of Hill is not a good sign for Gerald Green and Sam Young, two swingmen who each played key minutes at times during the playoffs. Green is still under contract for two more seasons, while Young is scheduled to become a free agent on July 1. Young is a 28 percent shooter from 3-point range in his career, while Green slumped to 31 percent in 2012-13. Hill connected at 39 percent from long range in each of his final two years at Arizona. The Pacers may have decided their depth at small forward simply was not good enough, regardless of what happens with Granger. This may signal the end of meaningful roles for Green and Young.
ALTERNATIVES: The Pacers passed on North Texas power forward Tony Mitchell, who thought he impressed the Pacers' brass in his workout. North Carolina sharpshooter Reggie Bullock and Murray State point guard Isaiah Canaan were still on the board. Tim Hardaway Jr., a shooting guard from Michigan, was taken one pick later at 24.
Jamaal Franklin, Allen Crabbe and Glen Rice Jr. were among the wings still left. Indiana also declined to select point guards Pierre Jackson and Erick Green, each of whom was on the team's radar in the weeks leading up to the draft.
NEVER HAD A CHANCE: The Bulls snatched New Mexico wing Tony Snell, a defensive prospect the Pacers liked, at 20.
The Celtics acquired the pick at 13 and selected Gonzaga center Kelly Olynyk. The Pacers reportedly would have jumped at the chance to add the offensive punch of Olynyk, who projected as a replacement for Tyler Hansbrough at backup power forward.
Also, Miami point guard Shane Larkin, a perfect talent to try as a backup floor general, went 18 to Dallas. Otherwise, a lot of players who worked out for the Pacers and seemed like a good fit were available.
NO SHUFFLING: Pritchard hinted that the team tried to move back to pick up Hill at a later point in the draft but ultimately felt they couldn't risk it.
"You can normally tell if you could have traded down by, two minutes after the pick, if you get calls," he said. "We had multiple calls immediately trying to trade for the kid. I think that answered that question."
Related Posts