By CLIFF BRUNT
ISL Editor
WEST LAFAYETTE, Ind. — Amid all the talk about what is and isn't a rivalry, Purdue vs. Notre Dame, by many standards, actually is one.
The two Indiana schools first met in 1896 and have played every year since 1946. Notre Dame has gotten the best of the series, leading 56-26-2, including the past five meetings. But those 26 wins by Purdue are the third most by any school against the Irish, trailing USC and Michigan State.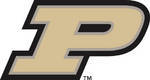 Four times over the years — in 1950, 1954, 1965 and 1967 — the Irish took a No. 1 ranking into a game against Purdue and lost. The schools even had a No. 1 vs. No. 2 game — Mike Phipps and Leroy Keyes led the top-ranked Boilermakers past the No. 2 Fighting Irish 37-22 in 1968. Here are highlights of Purdue's win over Notre Dame in 1968, courtesy of YouTube user footballvideoscom:
Joe Tiller got his first win at Purdue against the Irish in 1997. The Boilermakers bounced back from a season-opening loss at Toledo and beat No. 12 Notre Dame 28-17 at home to snap an 11-game losing streak in the series.
Here is the crowd reaction after that game, from YouTube user Kats TMill:
Last year, Notre Dame won 20-17 in South Bend. Caleb TerBush re-entered the game with just over two minutes remaining and the Boilermakers trailing 17-10. On fourth down at the Notre Dame 15, TerBush hit Antavian Edison in the end zone for the tying score. Tommy Rees stepped in for Everett Golson and led the Irish down the field before Kyle Brindza scored the game-winning field goal with seven seconds left to give the Irish the victory.
Of course, the Irish went undefeated in the regular season and played for the national title. Here is a really cool video of last year's Notre Dame-Purdue highlights by YouTube user Shane DeLeon.
Notre Dame coach Brian Kelly, who famously downplayed the Notre Dame-Michigan rivalry before backpedaling, gave the series against Purdue its due.
"Certainly we'll have a challenge on our hands," he said. "This is an in-state rival that plays very well against us. We just need to look to last year's game."
The schools currently have an agreement to play until 2021, but with Notre Dame's affiliation with the ACC, its future non-conference games are in doubt.
Hazell thinks the Purdue-Notre Dame series is good for both schools.
"I would love for this game to continue every single season," he said. "I think that it's good. Any time you have in-state rivalries, I think that makes for good spectating."
For now, they will enjoy the atmosphere.
"I'm excited about this game Saturday night," Hazell said. "There is a lot of hype going on right now. We've got to make sure as a staff and as a football team that we put in the preparations that we need to do to help our chances to be successful, and that is the bottom line."
Also:
Related Posts