By CHRIS GOFF
ISL Co-Editor
INDIANAPOLIS – The Indiana Pacers had a lot working in their favor. They were home, had two days of rest, had more talent and were trying to avoid a letdown ahead of Wednesday's showdown in Miami. While Paul George dismissed the idea of a trap game afterward, saying the Pacers treat them all seriously, David West admitted the blue and gold weren't ready to play against the Pistons.
As good as this team has been, that's a little troubling, and so was the team's inability to keep Detroit off the offensive glass. The Pacers pride themselves on defense and rebounding. Coming into the game, the only thing the Pistons were doing really well was getting offensive rebounds. On Monday, they had 20, including eight on their first 11 chances. Andre Drummond started with a tip dunk on the first possession. Indiana allowed just one offensive rebound in the fourth quarter, but by then it was too late. The Pistons won by five, 101-96, and scored 22 points on second-shot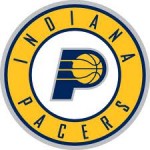 opportunities.
Paul George was held in check for a second straight game, and he was a better facilitator than scorer in crunch time. For the first time since Game 3 of the Eastern Conference Finals in May, fans at Bankers Life Fieldhouse left unhappy.
"They just came out and brought it," George said. "Their energy and getting on the glass is what separated themselves early. That put them in a rhythm and gave them confidence throughout. We never look ahead. Tonight was a big game as it will be in Miami."
Positives included Luis Scola's best game as a Pacer – marked by a 12-point fourth quarter barrage that had fans going crazy – plus taking care of the ball, shooting a respectable 43 percent from the field and earning 27 free throws. Negatives far outweighed those developments. Roy Hibbert and George Hill were soundly outplayed by their counterparts, Drummond and Brandon Jennings, and the bench was subpar for a second consecutive night against a losing team.
"They just played better than us," Hill said. "We (didn't) box out. They did everything better. We're going to have a target on our back all year. We're going to take everyone's best shot, and today we just didn't come to play. We have a lot of things we need to work on."
That includes getting off to better starts and playing more consistently within games. The Pistons had put 42 points on the board by the 8-minute mark of the second quarter. While they only had 59 the rest of the way, it was enough to dig a foothold that Indiana could never undo.
"We're not playing our best basketball of the year," coach Frank Vogel said. "We've got to lick our wounds and see what we need to do to get better. A lot of their easier buckets were on second-chance opportunities. Clearly we didn't keep them off the offensive glass. They played a good game. We didn't play well enough in the paint in the first half."
The Pacers are fortunate to be 5-3 over their last eight games because their defense has slipped dramatically over that period of time. They're allowing 105.5 points per 100 defensive possessions over their last eight, compared with 94.2 for the season and 96.6 last year, while scoring 104.8 points per 100 trips. So the offense has been playing well. The defense on which Indy hangs its hat? Not so much.
"It probably started with (the loss to) Oklahoma City," West said. "They just moved the ball on us and we weren't able to get them under control and things have kind of snowballed from there. We still have confidence in our defense, but I think we're not being unselfish enough offensively, either. They (the Pistons) played together and got the results. They were more aggressive and took advantage of our errors. And it came back to bite us tonight."
Follow Chris Goff on Twitter: www.twitter.com/PacersScribe.
Related Posts