By CHRIS GOFF
ISL Editor/The Sports Xchange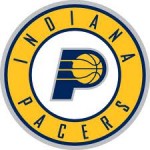 INDIANAPOLIS – David West had a boxer's glove on his injured right hand and a shooting slump on his mind.
No matter. The veteran forward dealt the punch-less Washington Wizards one blow after another.
West scored 20 points, guard Lance Stephenson added his eighth double-double, and the Indiana Pacers took control in the third quarter in a 93-66 rout Friday night that extended their home winning streak over the Wizards to 12 games.
West tweaked his hand in a 97-87 loss in Atlanta on Wednesday night. He entered having shot 36.6 percent (26-of-71) over his previous seven games, losing touch on his normally reliable midrange jumper.
In just 27 minutes, West found that and more, going 9-of-13 with eight rebounds to complement Indiana's suffocating defense. He led the club in scoring for the first time all season.
"This was the type of game you must keep your head in all the time," said West, who scored eight points in the first quarter and 10 more in the pivotal third. "There is still a lot of room for improvement."
As a team, the Pacers would be hard-pressed to do any better defensively. In allowing 66 points, it was their best performance since April 2, 2004, when Toronto scored just 64 and lost by 20.
"We loaded the paint," forward Paul George said. "That's what we're so good at: contesting shots at the basket, just relying on our bigs."
The Wizards (16-18) endured their worst shooting of the year, going 9-of-26 in the lane, and finished at a miserable 32.1 percent (26-of-81) overall. Things were so bad, Washington even missed 14 of 23 free throws.
"I looked at the box score and we shot horrible, shooting off the side of the backboard and airmailing shots," forward Trevor Booker said.
It all added up to the NBA's lowest point total this season and kept Booker's team winless in Indianapolis since April 18, 2007. Guard Bradley Beal led the Wizards with 17 points, point guard John Wall had 13 and forward Nene finished with 12.
Behind 11 points, 10 rebounds and five assists from Stephenson, Indiana generated more offense in the lane – 38 points on 19-of-40 shooting – and wound up hitting 44.6 percent overall.
Point guard C.J. Watson had 16 points on 6-of-6 shooting, center Roy Hibbert scored 12 and George added 14 rebounds for the Pacers, who have won nine of their last 11 to seize the NBA's best record at 29-7. Luis Scola chipped in 10 points to give Indiana five players in double figures.
But it was West's night.
After the Pacers won the second quarter by a 27-19 margin, he made a tip-in to open the second half. By the time West threw down a one-hand jam four minutes later, just after he had made a layup, Indiana led 56-40.
"He leads our team in sacrifice," coach Frank Vogel said. "He's taken that to heart more than anybody. He could average 20 if he wanted to."
The Pacers held a 61-41 edge on the glass, which was instrumental in opening their longest homestand of the season with a victory. Indiana hosts Sacramento, New York and the Los Angeles Clippers next week.
Washington fell out of range in this one thanks to a 14-point third period in which it shot 5 for 20.
The Wizards drew within 10 points early in the fourth quarter before Indiana outscored them 9-2 over a stretch of 2:33, forcing coach Randy Wittman to call a timeout. From there, the Pacers expanded their lead and turned the game into a rout.
"We didn't give ourselves a chance," Wittman said. "Hopefully we'll learn from it."
The score was tied at 18 after the first quarter, but Indiana held a 45-37 advantage at the break with the help of 4-for-13 second-quarter foul shooting by the Wizards.
NOTES: Veteran F Al Harrington (right knee surgery) and rookie G Glen Rice Jr. (right wrist fracture) remained sidelined for Washington. … The Pacers held a moment of silence before the game in honor of Bill Donella, the franchise's original public address announcer. He died Tuesday morning. … Pacers coach Frank Vogel, who led NBA coaches in technical fouls last year, drew his fourth of the season late in the first quarter. … The Wizards, who return home on Saturday to face Houston, had defeated Charlotte and New Orleans on the first two stops of the road trip. It was the first time in more than seven years Washington won road games on consecutive nights.
Follow Chris Goff on Twitter: www.twitter.com/PacersScribe.
Related Posts