By CHRIS GOFF
ISL Editor
First thoughts after the Indiana Pacers held on to beat the Golden State Warriors 102-94 on Monday night at ORACLE Arena: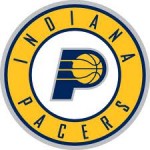 IN A NUTSHELL: Paul George scored a team-high 23 points on 9-of-20 shooting (3-of-7 beyond the 3-point arc), while Lance Stephenson kicked in 14 points, 10 rebounds, and seven assists for a Pacers squad that has now won 13 of its last 15 games. Roy Hibbert (14 points, 13 rebounds) and George Hill (15 points) aided the Pacers' outburst, one that saw Indiana shoot an uplifting 42.1 percent (8 of 19 overall) beyond the 3-point arc. The slow-starting Warriors got a game-high 24 points and nine assists from Stephen Curry (who missed a 3 with his team down four and 17 seconds left), while David Lee (20 points, 12 rebounds) and Klay Thompson (17 points) were the only other guys on for Golden State, which labored from the field at 41 percent.
KEY SEQUENCE: After playing even for the game's initial four minutes, the Pacers dominated the first quarter with a 20-6 run to open an early double-digit lead and then kept building on it with a 7-0 run out of intermission (60-40, 10:48 to go in third quarter). The Warriors made it a single-digit game six minutes later, and it was not a fleeting moment. An 8-2 burst by Golden State to start the fourth quarter culminated with a Harrison Barnes 3 and just a 79-77 deficit with 10 minutes to play in the game. Golden State got as close as four in the final minute but couldn't complete the rally.
BEST OF THE REST: In 2012, the Pacers also played in Oakland on Jan. 20, winning that one 94-91. … Warriors coach Mark Jackson started 390 games as Indiana's point guard during his playing career. … Former Pacers great Jermaine O'Neal missed the game as he recovers from surgery on his right wrist. Golden State also was without backup center Festus Ezeli (right knee surgery). … Indiana is 4-0 against the Pacific Division.
WHAT WE LEARNED: Indiana (33-7) shot 45.1 percent from the floor, couldn't miss for much of the night, and crushed Golden State's belief with eight points on follows in the fourth quarter. Hill and Stephenson drained key 3s in the final four minutes to fend off collapse. Indiana scored 46 points in the paint (the Warriors had 38) but the Pacers' outside shooting was signficantly better. Golden State turned the ball over 15 times (for 13 points) and that bit them in the end. After leading by 20, for the Pacers to put themselves in danger of letting it get away is disconcerting. Indiana didn't get a lot from its bench, but the starters were all clicking at once. In the end, it's a good victory against a good team. The Pacers continue a five-game road trip by visiting the Suns on Wednesday night.
Related Posts