By CHRIS GOFF
ISL Editor
First thoughts after the Indiana Pacers cruised to a 104-92 victory over the Los Angeles Lakers on Tuesday night at the Staples Center: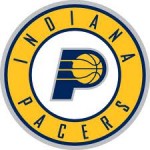 IN A NUTSHELL: Lance Stephenson remains in an All-Star groove, registering his 10th double-double with 15 points and a career-high 14 rebounds to pace the league-leading Pacers. David West added 19 points as all five Indiana starters scored in double figures, including Paul George (14 points, six assists, five rebounds) and George Hill (13 points, seven rebounds). Pau Gasol finished with a game-high 21 points and 13 rebounds, while Kendall Marshall chipped in 11 points and 13 assists for the Lakers.
KEY SEQUENCE: The Pacers were tied at halftime before finally coming to play in the third quarter. Typically, that's when the Pacers' production takes flight, and Indiana outscored the Lakers 30-20 to carry a 10-point cushion (79-69) into the final frame. The Pacers were 13-of-24 shooting during that third-quarter surge, spearheaded by four buckets from Stephenson and three apiece from Hill and West (the trio was a combined 10-of-15 for 22 points in the period). A Danny Granger-fueled 9-0 run midway through the fourth quarter pushed Indiana's lead up to 16.
BEST OF THE REST: Starting guards Kobe Bryant and Steve Nash missed the game, leaving the Lakers (16-30) a shell of themselves, now mired in a five-game losing streak. Los Angeles also played without reserves Xavier Henry, Steve Blake and Jordan Farmar. … Indiana has won five straight visits to the Staples Center. … The Pacers committed four turnovers, matching the fewest of any NBA team this season. … Indiana matched its season high with 17 offensive rebounds.
WHAT WE LEARNED: The Pacers, a little more rested coming off a two-day break, were not only the better team, but had more in the tank than the Lakers, who were returning from a seven-game road trip that ended in New York. Not surprisingly, the Lakers shot 39.4 percent but competed for a half despite missing 19 3-pointers (the Pacers didn't aid their own cause by going 15-of-27 at the charity stripe). Indiana will take tomorrow off while returning home for games against Phoenix (Thursday) and Brooklyn (Saturday).
Related Posts