ISL editor Cliff Brunt interviewed Purdue athletic director Morgan Burke on Monday morning at the 25th Annual Youthlinks Indiana Charity Golf Tournament presented by Indiana Sports Corp.
Since 1988, Indiana Sports Corporation has presented the scramble-style golf tournament. It pairs local companies with local celebrities/honored guests from the world of sports and media. Proceeds from the event benefit the CHAMPS (Champions in Life) Grant Program and other youth initiatives. More than $6.3 million has been raised to fund youth-serving programs since the event's inception.
Q: What will Purdue get with Gov. Mitch Daniels as the university's new president?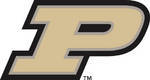 A: œHe's a leader at every level. People can look most recently at the governorship, but let's remember he was a senior executive at Lilly and the Hudson Institute, which has a lot of Ph.D.-type folks that are engaged in various types of research. Before that, he obviously has an understanding of federal budgets, and having been on (Dick) Lugar's staff, he understands the Washington situation. So he brings a lot of things, and he's the first to admit that he has to engender himself with the faculty and he needs to understand the issues and the challenges that are facing them.
Q: Have you had a chance to meet with Gov. Daniels?
œYes. I just said, ˜What do you know about us, what do you want to know, and what do you need to know to formulate how this fits into your views of the university,' and he had good questions. We had an honest exchange. I think he truly believes that kids like Robbie Hummel and Katie Douglas and others like (David) Boudia, they do bring kind of a front porch to the university if it's done right. I think he's appropriately concerned about some of the behavior, like that stuff reported in the paper. I talked to him a little bit about that.
œI think he sees this as kind of a capstone portion for his career, and clearly, that's where I am, too. I kind of want to make sure we're both on the same page.
Q: The baseball team had a great year but had to play its regional baseball tournament in Gary because the new ballpark wasn't ready yet. What happened, and when will the new facility be ready?
A: œThere was too much clay in the Earth. It made the testing of the foundation tricky. They weren't quite comfortable it was right. They wanted to make sure it was set up right. It's not something you can rush. It'll be ready, probably within about a month.
Q: Disappointed in having to move the regional?
A: œIt's too bad, but Gary did a nice job.
Q: You said this job is a capstone for your career. What about your long term future?
A: œI've got five years left on my contract, and if things go well, I would certainly want to fulfill that. We've spent 20 years trying to rebuild a physical base of assets. Now that they're in place, we'd kind of like to see these teams " we started to have a few break through this year. Women's tennis won, baseball won too. We've never won four championships before. And as good  as that was, we had three teams get second.
Q: The BCS commissioners have agreed that there should be a four team playoff to determine a champion in college football. The BCS presidential oversight committee is meeting tomorrow (June 26) to vote on the commissioners' consensus. Do you have any thoughts on the structure, one way or the other?
A: œI was OK with what we have right now. I think when you get to four, there will be an argument for five, six, eight. I think it does have to end the week after New Year's. I like the idea of incorporating the bowls. Two schools can go on, everybody else can have a quality experience, and I think the bowls provide that. I think it will slow down some of the discussions for a while. They'll be arguing about this a decade from now, too.
Q: I never got a chance to talk to you personally after you extended football coach Danny Hope's contract. How did you decide that was the way to go?
A: œThose who really know football and see how his roster's been built and the way these kids have played " I know everybody would like the slope to be straight up in terms of won-loss record. But for the second year, when we had all those injuries, we would have been in a bowl game a year ago as well as this past year. Getting back to postseason, that was the first step. We're not going to beat on our chest because we got into postseason, but you've got to do that (reach a bowl). That's part of building that experience in the roster. He's got a good squad and we're excited about it.
Related Posts