By DOUG GRIFFITHS
ISL Correspondent
Each and every week during the Irish football season, IndySportsLegends.com interviews Notre Dame's upcoming opponent's radio play-by-play announcer.
This week IndySportsLegends.com spoke with Tim Newton, the Voice of the Boilermakers.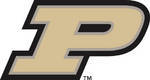 Following is what Newton had to say about Purdue, who is 1-0 following a 48-6 season-opening win over FCS foe Eastern Kentucky Saturday in West Lafayette.
IndySportsLegends.com: Is the feeling at Purdue that this is an excellent opportunity to play in the Big Ten championship game considering Ohio State and Penn State are ineligible this season?
Newton: I don't think there's any question. You would be hard pressed to find a better set up for Purdue than they've got this year because you play Ohio State and Penn State, but they're ineligible, and you've got Wisconsin, the division favorite, at home. This might be the big opportunity.
We may find out a little more about this team on Saturday. This is the first time this team is playing on a big stage. I'll be anxious to see how they respond against a really talented football team.
IndySportsLegends.com: Danny Hope believes this is his best Purdue team. How good do you think it will be?
Newton: I would agree with him on that. I do think it certainly has the potential on paper to be his best team. I think the question everyone is asking is, ˜What does that mean? What does that translate to in wins and losses?'
Anytime you have veteran play at quarterback and you have a pretty stout offensive and defensive line, you have a chance to be successful. They have the veteran leadership at quarterback and they have a stout defensive line. We'll find a little bit more out about the offensive line starting this week.
They have a chance to have a pretty successful season.
IndySportsLegends.com: What did you learn about Purdue against Eastern Kentucky?
Newton: That they can play a lot of guys in one game. I believe they were over 60 players that played.
I really didn't learn anything that we didn't expect.
It was a game going in that you expected to dominate physically. Our defensive front against their offensive front was a mismatch. They had an all-conference center named academically ineligible just before the season started so they were scrambling a little bit on their offensive line and we took advantage of that.
On the flip side, our offensive line was able to hold up. Their defensive front was not very big.
What did we learn? Not a lot. I guess we learned you can have five turnovers in a game and still win comfortably. That's about all we learned.
IndySportsLegends.com: Quarterback Robert Marve played well in the opener, but Hope named Caleb TerBush the starter against Notre Dame. Did that surprise you?
Newton: I was able to get in and watch fall camp just about everyday and in watching practice everyday there was no question that Caleb TerBush was the best quarterback they had in fall camp.
I would also agree with Danny's assertion that he was the best quarterback by a pretty wide margin.
I wasn't surprised that he went back and named him the starter only because he had distanced himself in fall camp and had made it clear at least when he talked to me on Saturday that this was a one-game suspension and it would be business as usual again starting this week.
I think everyone around the program is a little disappointed that Caleb put himself in that position. You would expect and hope a senior captain would use a little better judgment, but we forget sometimes that these are still kids and they're still learning.
IndySportsLegends.com: In fall camp, what did you see from TerBush that really stood out?
Newton: He was just a more confident player than a year ago. Physically he's a little bit different. He's toned up a little bit more. Caleb doesn't have a whole lot of fat on him. He's a pretty solid athlete.
His decision making you could see when he was running through scrimmages and live action he would go through his progressions and for the most part he seemed to the throw the ball to the right guy. He didn't throw a lot of interceptions. He threw the ball on time and seemed to run what they wanted to run.
Robert Marve certainly has the strongest arm on the team. He may have the strongest arm in the Big Ten, but Robert doesn't always go through his progressions the same way Caleb does. After one or two, he may tuck the ball and try to get out of the pocket and freelance more than they would like.
I know everybody cringes when they hear, ˜Manage the game,' but I think it's true that Caleb certainly manages the offense the best of the three quarterbacks right now.
IndySportsLegends.com: If you were scouting this Purdue team, what would you list as its strengths and weaknesses?
Newton: One of the strengths is they've got a lot of playmakers on offense that are very interchangeable. They had 10 different players rush the ball and 12 different players catch a pass on Saturday.
They can run a lot of their running backs out at wide receiver and run a lot of their receivers in the backfield as running backs. They will divide the carries and try and share the ball as much as they can so the defense can't key on any one person.
Tight end has turned out to be a strength. Both Gabe Holmes and Crosby Wright give them a one-two combination that compares pretty favorable to most other schools in the Big Ten.
On the defensive side, other than the defensive line, the strength would be the two cornerbacks – Josh Johnson and Ricardo Allen. They have played a lot of football. Ricardo has started every game since he's been at Purdue and has six interceptions. If he continues to play well, he has a chance to further his career once he gets out of Purdue.
As far as question marks go, assuming the running backs that they have stay healthy they'll be in good shape. As you get past (Akeem) Shavers and (Akeem) Hunt and possibly (Raheem) Mostert, they may be a little bit thin at that spot.
The offensive line's depth is a little bit thin. I would say they have seven or maybe eight players they're comfortable in playing.
On the defensive side, probably the biggest question is at linebacker. Dwayne Beckford being kicked off the team has left a hole in the middle. Joe Gilliam will fill that hole on some occasions.
There's still a little bit of a question at safety. They have four pretty good players back there, but no two of the four have really stepped forward and solidified those spots.
Another concern is the kicking game. You have a true freshman in Paul Griggs. You have a redshirt freshman in Sam McCartney and a true freshman in Thomas Meadows handling the place-kicking and kickoff duties. Even the veteran guy, (punter) Cody Webster, made a mistake on his punt and had one blocked because he lined up too close to the shield.
If this game comes down to a kick with five seconds left to win the game, I'm really not sure who you run out onto the field and I'm not sure what you'll see.
IndySportsLegends.com: Is the defensive line as good as advertised?
Newton: It is and it's the deepest defensive line that I can remember at Purdue. We've had some great defensive ends over time. (Bruce) Gaston and (Kawann) Short are outstanding at the tackle spots. (End) Ryan Russell is a breakout star waiting to happen. The other (starting) defensive lineman you can run out there is Robert Maci, Jalani Phillips or Ryan Isaac. It really depends on what package you're playing with defensively.
The key is they've got some great depth behind it (the starting front). Guys like Brandon Taylor, Ryan Watson and Greg Latta, the junior college kid they brought in, has physically tested comparably to (current Washington Redskin) Ryan Kerrigan in some of the strength tests. He's not Ryan Kerrigan the football player yet. But this is basically only his second year of football and he has a chance to be a pretty special player before he leaves.
The nice thing is you can put your 2s on the field and not feel like you've had a big drop off talent wise.
I think over the course of the season they'll be able to wear some teams down with that defensive front.
IndySportsLegends.com: Purdue has taken some awfully good football teams into Notre Dame Stadium yet one way or another has come out on the wrong end of the scoreboard (since 1974 Purdue is 1-16 in South Bend). Does this Boilermaker team have what it takes to get out of there with a W?
Newton: I will say this, certainly it has the best chance in the last few years.
I talked with Danny Hope yesterday and he feels like it's a team that has the best shot at beating Notre Dame since he's been here, but everything is relative.
This should be Danny's best football team. Is that good enough to go up to Notre Dame and beat the Irish? We'll find out.
Somebody asked yesterday during his teleconference about Notre Dame Stadium and the atmosphere and whether it's intimidating. He had a pretty good response when he said the intimidating thing has always been the guys who wear the other jerseys. They've always had really good football teams up there.
We've had some unbelievable bad luck, some last-second losses, some games we shouldn't have lost and we've also really had it handed to us up there a few times.
I know he's really impressed with Notre Dame's defense and particular their linebacking corps. We're really happy that Manti Te'o is going to graduate this year and we won't have to see him again because he's about as good as it gets.
It's going to be a tough test, but I think it's a good test for this team right now to see where it is and what it needs to do to get better for Big Ten play.
IndySportsLegends.com: Other than the linebacking corps, what other concerns or matchup problems do you see Purdue having with Notre Dame?
Newton: They have a terrific set of playmakers. You start with (running back) Theo Riddick who can do it all from the backfield. He can return kicks and catch passes. You've got to know where he is. He has a very athletic quarterback in Everett Golson. Even though he's inexperienced, he can make something out of nothing.
And they have probably the best tight end we'll see all season in Tyler Eifert. He's terrific.
The playmaking ability that Notre Dame has is always a concern. You've just got to make sure they're not able to grind the ball out and keep the ball away from your offense all day long.
IndySportsLegends.com: When you're calling the game, what matchup will you be focused on more than any other. Will it be Notre Dame's offensive line versus Purdue's defensive front?
Newton: I'll be interested in that, but actually I'll be more interested in the other side. I want to see how Purdue's offensive line matches up against a really solid defensive front.
We didn't really get that test on Saturday against Eastern Kentucky. Lets see if Purdue can handle those big linebackers and that really strong defensive front. Are they going to have to keep a back in the backfield? Are they going to have to roll the pocket to get away from pressure? How will they handle Notre Dame's pressure up front?
I do think Notre Dame is a little susceptible in the back half, but you've got to be able to protect your passer for him to be able to hit those receivers.
IndySportsLegends.com: Do you think Saturday's game has all the makings of another nailbiter between these two teams?
Newton: I'll say this, I'll be disappointed if this is not a very competitive football game. Nothing surprises or shocks me anymore. We've had teams go up there that I thought would be competitive and it was over after the first quarter. You look at last year's game (a 38-10 Notre Dame win) and it really felt like it was over after 30 seconds.
I would be disappointed if Purdue doesn't go up there and make it a very competitive and hopefully close football game.
Related Links
Other links:
Related Posts