By CHRIS GOFF
ISL Correspondent
As the Indiana Pacers open a new season this evening on Halloween, it's worth pausing to consider what a frightening position the franchise once occupied.
When Donnie Walsh left in 2008, a steady degradation of the roster left Mike Dunleavy Jr. as the second-best player on the team.  The ghosts of Jonathan Bender, David Harrison, Shawne Williams and Sarunas Jasikevicus haunted a slowly rotting house.  And Larry Bird, rumored to be in the mix, not for executive of the year, but for the chopping block, stood on thin ice.
Four years later, Walsh returns.  Only now, crews paint and hammer the house daily, with the sketched faces of Paul George and Roy Hibbert and David West on the blueprints.  Neighbors notice the shutters are straight, the bushes are trimmed, the paint is fresh and the gutters clean.
The Pacers no longer scare fans in their own neighborhood. Instead, they put fear into opponents.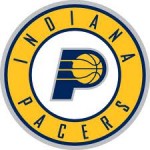 For Walsh, this season and the next two or three are all about catching LeBron James. Getting to Miami's level presents a challenge not unlike the one posed by Michael Jordan's Bulls in the 1990s. Jordan finally retired. James won't. But for fans, this high-stakes game of trick-or-treat far and away tops the Pacers' days in the NBA graveyard.
Here is Part II of IndySportsLegends' season preview. If you missed Part I, click here.
THE ROSTER (in 140 characters or less)
STARTERS
DANNY GRANGER: Walsh rarely trades players in the middle of a season. If Granger ever gets dealt, it's most likely to happen in the 2013 offseason.
DAVID WEST: West played in every game of a season for the first time in his career last year.
ROY HIBBERT: Hibbert felt it unfair to centers, but don't expect another All-Star appearance after the league loosened positional requirements.
PAUL GEORGE: From Reggie Miller, to Jermaine O'Neal, to Danny Granger. Is George next?
GEORGE HILL: Hill told IndySportsLegends he likes to post up and is hopeful the coaches let him. Shades of Mark Jackson?
RESERVES
IAN MAHINMI: A below-average free-throw shooter, Mahinmi is just 69 percent for his career.
GERALD GREEN: I'm calling him lean, mean Gerald Green. And that's that.
D.J. AUGUSTIN:  To stand next to Augustin is to doubt his listed 6-foot height.
TYLER HANSBROUGH: Hansbrough was as average an NBA player last season as La Quinta is a hotel chain.
LANCE STEPHENSON:  Keeping Ben Hansbrough likely means Stephenson's point guard days are over.
SAM YOUNG:  Don't pigeonhole Young as a defensive specialist. When he's healthy – he said he wasn't last season – he can score.
ORLANDO JOHNSON:  Stocky player who isn't blowing by anybody, but has skills as a shooter.
MILES PLUMLEE:  Did almost nothing at Duke to justify being a first-round selection.
JEFF PENDERGRAPH:  Useful, but significantly hampered by a wayward jump shot.
BEN HANSBROUGH:  Sundiata Gaines couldn't beat him out.
HOW THE PACERS CAN GET BETTER
Indiana's defense was ahead of its offense last season, and the offense, while certainly good, was not as effective as it appears at first glance. Indiana finished 16th in the league in true shooting percentage (52.6). The Pacers were 23rd in the NBA – and 15th among the 16 playoff teams – in effective field goal percentage (47.4). Each of those statistics accounts for the enhanced worth of the 3-point shot. And the Pacers' mediocre showings in those categories help explain why the team finished in the middle of the pack in terms of scoring.
For a team relying so much on internal improvement, there's an easy way to advance the offense, and the simple answer might surprise. Coach Frank Vogel needs to have his players take more 3s. Indiana finished 22nd in 3-point attempts last season, and the Pacers' 1,064 3-point tries were well below the league average.
A number of fans persist in believing the myth that launching a lot of 3s is bad offense. In fact, just the opposite is true. Consider: In 2010-11, seven of the top 10 teams in points per possession finished in the top eight in 3-point attempts. In 2009-10, Orlando and Phoenix, Nos. 1 and 2 in points per possession, finished first and sixth in 3-point tries. Best four teams in points per possession in 2007-08? All among the eight most 3-point happy clubs. In 2006-07, seven of the top 10 in points per possession were also in the top 11 in 3-point attempts. Four of the NBA's five best offenses in 2005-06 finished in the top 10 in 3-point attempts. Three of the five best offenses in 2003-04 finished in the top five in launching 3s. In short, there's plenty of evidence that taking a lot of 3s is a successful strategy for an NBA offense. Only five teams shot 3s more accurately than the Pacers did last season. Vogel is blessed with plenty of good shooters. To not let them take more 3-pointers is a mistake in need of swift correction.
TOP GAMES TO WATCH
Nov. 16: Mavericks at Pacers — Darren Collison and Dahntay Jones make their triumphant return to Bankers Life Fieldhouse. Oh, and Jim O'Brien, too. Would it surprise anyone if Collison had something to prove? If George Hill is 100 percent by then, the battle of the two point guards could be quite a show.
Jan. 4: Pacers at Celtics — While this game has playoff ramifications, it also airs on ESPN and is Indiana's first nationally televised game of the season. The Celtics look loaded. Will either of these teams pose a viable threat to Miami? And if they meet in the playoffs, can the Pacers win at the Garden?
Jan. 8: Heat at Pacers — See, there was a Game 7 after all! It just had to wait eight months. The Pacers have had this game circled on their calendar since the day the schedule came out. It's the first of three meetings with Miami, two of which occur in Indianapolis. Let's keep the flagrant fouls to a minimum, boys.
Jan. 10: Knicks at Pacers — Reggie Miller is an analyst on TNT's Thursday night NBA telecasts. This is a Thursday night. TNT is broadcasting. You see where this is going. And for good measure, Kurt Thomas and Marcus Camby, two members of the New York team that Miller's Pacers defeated in the 2000 Eastern Conference finals, are back with the Knicks. Could be a nostalgic evening if Miller's there.
Mar. 15: Lakers at Pacers — Watching the league's best players visit a city is most interesting when the home team has weapons to send them up against. Throw Kobe Bryant, Paul George, Metta World Peace, Danny Granger, Steve Nash, George Hill, Pau Gasol, David West, Dwight Howard and Roy Hibbert onto the same floor, and watch entertainment ensue.
THREE BOLD PREDICTIONS
1.  Paul George will play the most minutes on the team and trail only Danny Granger in scoring average. At this point, George is the lowest injury risk among the Pacers starters. Frank Vogel's tendency is to play them all about 30 minutes a night, but there are other coaches in the league who would use players that good more heavily. Look for George to stay out there for 35-36 minutes on average. There are two reasons to expect this. First, George is only 22, his legs can handle a bigger workload, and the organization is trying to develop him offensively. That means after the other starters check out for a breather, George could use some time on his own with the second unit where he can freelance and be more of a primary option. Second, George just so happens to play shooting guard, which, in terms of depth, is the Pacers' weakest of the five positions. More time on the court, combined with natural improvement, means George's scoring will go up. Indiana's offensive burden is so shared that 16 points per game will make George second on the team. He's already one of the best rebounding guards in the league. Now he begins the steady road to stardom.
2.  Sam Young will open in the rotation because of the injury to Granger and will last there all the way through the end of the season. Young simply fits better than Lance Stephenson. Young can play at three positions. He's strong on the glass. He can't shoot worth a lick from beyond the arc, but he can get his own shot, work the middle of the floor and played for a winning organization in Memphis. I'm convinced the Pacers view Young as a potential LeBron James defender and that he may have been signed for that very reason. When I put the idea to Young at Media Day back on Oct. 1, he nodded vigorously. Exactly, exactly, he said. Young will fill another role before May. Gerald Green is so good that he'll probably get plenty of time at shooting guard also, but Young will be the designated backup at that spot once Granger returns.
3.  The Pacers will go 49-33 and comfortably win the race against the Chicago Bulls for the Central Division crown. Typically, 49 wins is not enough to grab the No. 2 seed, but in some years it is. With an armada of good-but-not-great teams in the East, this is one of those years. The Pacers topple Andrew Bynum and the seventh-seeded 76ers in the first round before losing again in the second round in six games to the third-seeded Boston Celtics. Miami beats the Los Angeles Lakers in an NBA Finals matchup that everyone saw coming but is nevertheless the most-watched, most-hyped in league history.
Related Posts