By CHRIS GOFF
ISL Correspondent
The Pacers have contacted representatives for free agent swingman Mickael Pietrus, his agent confirmed to IndySportsLegends.com Wednesday.
Earlier in the day, the team announced that Danny Granger was expected to be out as long as three months with patellar tendinosis in his left knee.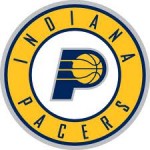 Should Indiana decide to bolster its wing rotation, the team would need to clear a roster spot. The Pacers already carry the maximum 15 players.
Pietrus, a 6-foot-6, 215-pound veteran, played in 42 games last season for the Boston Celtics. Pietrus received offers in the offseason but remains unsigned. He is a career 36 percent 3-point shooter.
He'd love to play for the Pacers, agent Bill McCandless said. I know Mike. We've talked about it.
Pietrus underwent offseason surgery on his right knee, which was also scoped after the 2010-11 season. Pietrus was traded from the Orlando Magic to the Phoenix Suns that year. In Boston, Pietrus managed constant pain and occasional swelling in the knee.
Mike spent more time in the training room than he ever had, McCandless said. He really suffered for a while.
After this summer's procedure, McCandless said Pietrus no longer feels bothered by the knee and has been able to perform well in offseason workouts. In a video emailed by McCandless to IndySportsLegends, Pietrus appeared to pivot, jump and cut smoothly during an Oct. 9 scrimmage with French club Pau-Orthez.
He's as good as new, McCandless said. He's pain-free, swelling-free for the first time in two seasons.
Pietrus has averaged 8.4 points and 3.1 rebounds per game in his NBA career. The No. 11 overall pick by Golden State in 2003, Pietrus is 30 years old and has played nine seasons.
With injuries occurring around the league, interest is heating up. McCandless said he has been contacted by five or six teams over the past week regarding Pietrus' services.
Statistically speaking, it's likely he's on the move in seven to 10 days, McCandless said. It's more than possible one [opportunity] will materialize.
Contact between the Pacers and McCandless was first reported by The Indianapolis Star.
Born on the French island Guadeloupe, Pietrus played four professional seasons in France before coming to the United States. Current Pacers center Ian Mahinmi was born and raised in Rouen, France.
Related Posts