By CHRIS GOFF
ISL Correspondent
In their first of three opportunities, can the Pacers close out the series against the Knicks? The franchise has had success in closeout situations. Indiana has won its last three games in which it had an opportunity to clinch a playoff series. Since May 19, 2000, the Pacers are 7-2 in closeout games. This one will come at Madison Square Garden, where during the season New York finished 31-10, the second-best home record in the East behind Miami.
Here are the trends and developments to monitor as the Pacers look to secure a trip to the conference finals: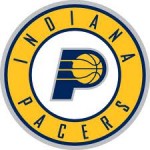 Crazy eights: Only eight teams in NBA history have recovered from a 3-1 series deficit to advance: the 1968 Celtics, 1970 Lakers, 1979 Bullets, 1981 Celtics, 1995 Rockets, 1997 Heat, 2003 Pistons and 2006 Suns. Six of those teams held home-court advantage. Six won at least 50 games in the regular season. While there are some parallels between those clubs and this year's New York team, the Pacers remain virtually assured of clinching. In 12 tries, the Knicks have never come back from a 3-1 hole. Indiana has taken a 3-1 lead on five prior occasions and finished off the series all five times. J.R. Smith is lost. Paul George is putting up across-the-board production seemingly more fit for a video game. The Knicks couldn't make a shot if you lowered the rims to five feet. Oh, sure, the Pacers have only outscored New York by a total of three points in the series, and yes, the Knicks are the higher seed. But Carmelo Anthony and Co. were pretty much humiliated in the last two games. All that's left is the fight for pride. Nothing more.
Locked-in: After Game 4, several Pacers spoke about the team's focus. That was the buzzword in the locker room. Point guard George Hill, who's a key reason the Pacers swept their two-game homestand, said the team ought to approach Game 5 with the mindset of a team facing elimination. There's every reason to believe Hill and his teammates will have that type of energy on Thursday. Coach Frank Vogel is fortunate to coach such a dedicated group of players. Just in this playoff run, the Pacers have faced opponents in both Atlanta and New York who endured mental lapses, complained about calls and didn't always compete with the requisite intensity. Indiana's confidence is currently at an all-time high; as importantly, so is the attention to detail and overall focus.
Melo out: Following Tuesday's 93-82 loss at Bankers Life Fieldhouse, Anthony visited with the media and stated he still feels the Knicks are the -better team." Around Indianapolis, those comments are likely to anger fans who find his bravado baseless. It will be interesting to see whether Anthony finally has a breakout game. The league scoring champ has played below his lofty standards throughout the playoffs, with some of that due to the defense of Brandon Bass in Round 1 and George in this semifinal. Leadership, though, goes beyond public proclamations. Part of Anthony's legacy rests on whether he can unite what seems to be a splintered, tentative team on the court.
Shattered glass: The Pacers have totally controlled the boards in their three victories, winning by margins of 44-30, 53-40 and 54-36. New York coach Mike Woodson moved Anthony to small forward, put Iman Shumpert at shooting guard and started Kenyon Martin at power forward in Game 4 to try to solve the Pacers' dominance. That didn't work, and now Woodson sounds as if he will return to a smaller lineup in Game 5. That allows Indiana – significantly taller and stronger – to continue to grab the majority of caroms. David West snagged 12 rebounds in Game 3 and 10 in Game 4. George and Roy Hibbert have been excellent on the glass all series. For a team that doesn't shoot well from the field, the Pacers' second chances have been a buoy. Plus, Hill and Lance Stephenson have positioned themselves well to prevent long or intermediate-range offensive rebounds by New York guards.
Related Posts