By CHRIS GOFF
ISL Correspondent
For starters, the Pacers need their top two wings, Paul George and Lance Stephenson, to be more careful with the ball in Game 2. They combined for 10 of the team's 20 turnovers on Wednesday night in the Pacers' loss. George Hill's five-point, 2-of-9 performance dragged them down, too, while the Pacers' defensive rebounding was uncharacteristically poor and they let Miami shoot 47.7 percent from the field.
Let's examine some other key points of interest as the Pacers try to tie up the series Friday at 8:30 p.m. (Turner Network Television broadcast):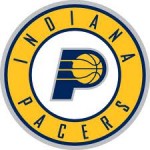 Slowing their roll: The Heat's offense was heavy on pick-and-rolls in the opener, with a variety of creative looks that included Ray Allen setting screens and Chris Bosh even using one as a ball handler. One of Miami coach Erik Spoelstra's goals in this series is to force Indiana's big men to move around on defense, and inserting more screening action into his offense set that plan in motion. When Shane Battier set picks for Dwyane Wade it often resulted in Pacers forward David West backpedaling as Wade barreled down the lane. An even less desirable situation for Indiana occurred in the overtime, when a screen by Heat point guard Norris Cole – of all people – produced an Indiana switch. Hill was left on an island with LeBron James. One could guess how that ended. So all of this stuff can give the Pacers trouble. West and mammoth center Roy Hibbert lack the quickness to be great pick-and-roll defenders. Miami lit teams up all season with the play. In Game 2, the Pacers need to show more awareness, play tougher at the point of attack and be sure not to die on screens. Also, a more case-by-case approach is advised; there's no reason, for example, that Wade's defender should be going over a screen out by the 3-point line when Wade doesn't take 3-pointers. Improved on-court communication, something the Pacers emphasize, would go a long way, too. Talk isn't cheap on a basketball floor. It's an asset.
Involving the backcourt: Guards did little as the Pacers got 82 of their 102 points from the frontcourt in Game 1. Hill and Stephenson need to get back to attacking and use their quickness to break down Miami's defense. They also need to make faster decisions. On one possession in the second quarter, Hill dribbled the ball up the floor and kept it for 18 seconds before attempting a pass. By that point, the shot clock was nearly gone. Hill had shown no urgency, was eventually trapped and threw the ball right into the arms of Chris Andersen. On another play in the third quarter, Hill came off a Hibbert pick and was terribly indecisive. Four seconds after the screen was set, Hill had neither passed the ball, shot a jumper or driven to the basket, giving Wade time to catch him from behind and steal it away. Quicker decision-making will help the offense flow. Hill, Stephenson and Augustin also need to be much more active as scorers to give the Pacers balance. They must get into the lane as they did in the first two rounds against Atlanta and New York.
Vulnerable Vogel: Coach Frank Vogel was questioned heavily for sending out crunch-time defensive lineups that did not include shot-blocker extraordinaire Hibbert. George said he was -100 percent sure" Hibbert would have been able to block or alter James' game-winning layup. Hibbert was of like mind, thinking he could have blocked it. Water under the bridge, maybe, but Vogel's game management bears watching Friday because the contest is so important to Indiana's chances to win the series. If he tries to get too cute – as he's prone to doing – then Miami will have the upper-hand, because Spoelstra is a pretty cool customer on the other sideline. The Pacers were able to win Game 2 at AmericanAirlines Arena last season after losing the opener. In this playoff rematch, they badly need history to repeat itself.
Bouncing back: There are ways for Indiana to stay in this series. The Pacers can't score much more than the 102 they put up Wednesday. Miami, though somewhat lethargic for stretches, is always capable of finding another gear because they can shoot 3s and defend. Indiana's response, then, must be to ratchet up their own defensive discipline to another level. Additionally, Hill has to make a major impact in this series. Having his points exceed his combined personal foul/turnover total would be a start. That would also induce Hill to play with more intensity. Every Pacer in the rotation needs to be ready to make an effective entry pass in order to get the ball to West and Hibbert when they are fronted. Stephenson needs to hit some 3-pointers in order to keep Miami's defense honest (0-for-5 in Game 1). And, finally, West, Hibbert and Tyler Hansbrough need to keep being physical with the smaller interior players of the Heat. The Pacers must exude the toughness they have all season and see where it takes them.
Related Posts