By CHRIS GOFF
ISL Assistant Editor
First thoughts after the Indiana Pacers rallied to beat the New Orleans Pelicans 95-90 on Wednesday night at New Orleans Arena: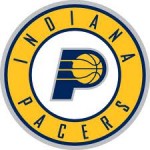 IN A NUTSHELL: Paul George (32 points, six rebounds, five assists) and Lance Stephenson (16 points, eight rebounds) provided a spark for the slow-starting Pacers, and the best efforts of Anthony Davis (20 points, 12 rebounds) weren't enough. It was George Hill who produced the biggest shot of the night with a dagger 3-pointer with 31 seconds to play to lift comeback-happy Indiana. Former New Orleans star David West made game-clinching free throws and had 12 points despite 3-of-11 shooting, while Hill contributed 19 points, including 14 in the second half. New Orleans led by as many as 16 in this game, with the last time coming with 11:41 left in the third quarter.
KEY SEQUENCE: The Pelicans opened a nine-point advantage early in the fourth quarter, but Indiana chipped away, then appeared to be taking control when Hill and George drained back-to-back long jumpers to pull the Pacers into a 76-all tie with 5:41 to go. Unfazed, New Orleans got a generous foul call on Roy Hibbert (negating what was an out-of-control attempt by Eric Gordon) before generating four more points from Gordon to make it a two-point game. With just under 2 minutes remaining, Jrue Holiday stretched the lead to four. But Hibbert converted a three-point play, Holiday missed, and West made two free throws to make it 86-85 with 1:06 to go. West blocked Davis' shot on the other end, setting up Hill's heroics with a 3-pointer from the top of the arc.
BEST OF THE REST: New Orleans played without top reserve Ryan Anderson. … Chris Copeland and Solomon Hill were not a part of Indiana's rotation, as Frank Vogel used a four-man bench and three-guard lineups. … New Orleans started the third quarter 2-for-16 from the field and finished the period 6-of-25. … The Pacers overcame a 22-point deficit at New Orleans Arena last season to win 81-75. Pelicans coach Monty Williams must have had flashbacks.
WHAT WE LEARNED: Considering the way this game started, it's somewhat improbable that Indiana pulled it out. A 16-point deficit on the road should be somewhat insurmountable, but there were still 23 minutes to play, and the Pacers just slowly started chipping away; a 10-2 run coming out of the locker room made things interesting in a hurry. Holiday (24 points, seven rebounds, five assists) and Gordon (25 points) shouldered the load for New Orleans at times, but the Pacers contained them late and made some big shots themselves. The Pacers are left feeling good about themselves after pulling to 2-0 on the season. Meanwhile, the Pelicans kicked this one away. Indiana now has two days to enjoy the taste of victory before getting back on the court Saturday when old friend Mike Brown and the Cleveland Cavaliers visit Bankers Life Fieldhouse.
Related Posts