By CHRIS GOFF
ISL Assistant Editor
First thoughts after the Indiana Pacers rallied to defeat the New York Knicks 103-96 in overtime on Wednesday night at Madison Square Garden: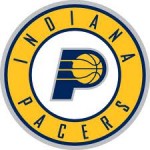 IN A NUTSHELL: Paul George scored nine of his 35 points in the extra session and added five rebounds and five steals in a marvelous performance on national television. George Hill had 23 points and eight rebounds, while David West added a double-double for Indiana (10 points, 10 boards). The Knicks proved to be a congenial host. They could've built on a 13-0 start to the game but didn't. With New York undermanned playing without two starters (no Tyson Chandler, no Raymond Felton), the Pacers managed to persevere. With Chandler out, that left Andrea Bargnani and Kenyon Martin as the Knicks' men in the middle, and they both held up better and seemed more comfortable than expected. The Pacers trailed 42-37 at halftime. But they got a second life at the end of the game when George was hit on the right elbow by Iman Shumpert while attempting a 3-pointer to tie with 5.2 seconds left in regulation. He made all three free throws to knot the game at 89. Carmelo Anthony, who led New York with 30 points and 18 rebounds, missed a running jumper in the lane on the final possession. The Knicks were never really competitive in overtime and lost their sixth straight home game. J.R. Smith scored 21 points with five rebounds for New York and fill-in point guard Beno Udrih added 19 and eight.
KEY SEQUENCE: With 9.2 seconds remaining in regulation, Indiana inbounded the ball trailing 89-86. West caught the inbounds pass far beyond the arc with his back turned to the basket.  As he stood there, the Knicks amazingly declined to foul in order to eliminate the possibility of a game-tying 3. Then Shumpert screwed up the situation even more when he fouled George in the act of shooting. The Knicks were one bear hug, reach-in or hack from winning the game. Instead, New York coach Mike Woodson botched his late-game strategy and cost his team a much-needed victory. The Pacers took the generous offering and ran with it all the way to a 10-1 record.
BEST OF THE REST: New York rested forward Amar'e Stoudemire while playing on the second night of a back-to-back. … Pacers forward Danny Granger continues to feel pain in his strained left calf and is unable to practice. … Chris Copeland, who spent his first season in the NBA as a Knick last year, played 6:34 and scored three points which came on a trey from the right corner in the fourth quarter. … Lance Stephenson lost his cool and was hit with a technical foul with 5:47 remaining in the third. He finished with nine points, nine rebounds and five assists.
WHAT WE LEARNED: Even when the Pacers don't play well, their talent is overwhelming. For much of the night, the offense looked anything but smooth, and the defense lacked its usual coordination and intensity. But George scored 19 points in the fourth quarter and overtime, doing what a true superstar would do in carrying his team to victory. Indiana shot 38 percent and was outrebounded for only the fourth time but found a way to push through to the final possession and cash in on a critical mistake by struggling New York. The Pacers now get a day off before a visit to Boston on Friday night. Indiana is back at Bankers Life Fieldhouse to host the NBA's regular season darlings — the Philadelphia 76ers — on Saturday evening, then welcome Minnesota on Monday night.
Related Posts