By CHRIS GOFF
ISL Assistant Editor
Let's take a quick look at how the Indiana Pacers achieved a 97-82 victory over the Boston Celtics on Friday night at the TD Garden.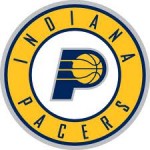 WHY IT HAPPENED: Lance Stephenson had his second triple-double of the season with 10 points, 11 rebounds, 10 assists and four steals as Indiana shook off a sluggish first half to rout the Celtics. Paul George chipped in a game-high 27 points and Luis Scola scored 17, his most in a Pacers uniform. David West added 17 points and eight rebounds as Indiana shot 47 percent from the field to overcome 16 turnovers. Gunner Jordan Crawford made his first nine shots and finished with 24 points to lead Boston, which lost its sixth straight game to fall to 4-10. Jeff Green, a former college teammate of Roy Hibbert, scored 20. The much more talented Pacers are 11-1, with their only loss coming in Chicago.
WHAT WE LEARNED: The Pacers were not particularly sharp on offense or defense and trailed 50-42 at halftime as Crawford got hot. But strong third quarters have become a trademark of this team and that was the case once again as Indiana outscored the Celtics 25-8 in that period to put the game away. Hibbert and George Hill didn't do a whole lot but the Pacers took advantage of numerous opportunities to get out and run, finishing with a season-high 21 fast-break points. More importantly, the road woes that plagued the Pacers last season seem to be a thing of the past. After going 19-21 away from Bankers Life Fieldhouse a year ago, Indiana has won five of its first six on the road this season. That had to happen if the Pacers were to make a serious run at achieving their stated goal of earning the No. 1 seed in the Eastern Conference.
KEY NUMBER:  The Celtics committed 23 turnovers, including 11 in the third quarter alone.
TURNING POINT: After Green aggressively drove into Hibbert to earn Boston's second and third free throw attempts of the night, Indiana ran roughshod over the final five minutes of the third quarter to turn a one-point deficit into a 67-58 lead. The Celtics missed five of six shots and committed six turnovers during that stretch. George scored five points and West had four in the 12-2 run which finally gave Indiana a signficant lead.
NEXT: The Pacers host Philadelphia on Saturday night for the second night of a back-to-back. The Pacers are 6-0 at home.
Related Posts