By CHRIS GOFF
ISL Co-Editor
First thoughts after the Indiana Pacers kicked off the new year with a 95-82 loss to the Toronto Raptors on Wednesday night at the Air Canada Centre: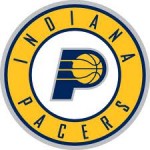 IN A NUTSHELL: DeMar DeRozan exploded for 26 points and nine rebounds while Kyle Lowry picked the Pacers apart with 13 points and 14 assists as Toronto pulled off a surprise victory. Paul George endured one of his worst nights in an otherwise remarkable season, ending up with 12 points and eight rebounds. He was charged with six of Indiana's season-high 23 turnovers. Although the Raptors were plagued by 17 giveaways, they had the best four players in the game. In addition to DeRozan and Lowry, Jonas Valanciunas (13 points, nine rebounds) and Terrence Ross (18 points) played well. Roy Hibbert led Indiana (25-6) with 16 points but played just 21:18 because of foul trouble. David West (nine points, seven rebounds), Lance Stephenson (eight points, six rebounds) and George Hill (six points) were all held in check. Danny Granger did have 11 points off the bench and another encouraging performance from him was one of the few bright spots. Toronto (15-15) shot 44 percent and held the Pacers to 43 percent. The Raptors dictated the tone of the game with hunger, energy and passion, while Indiana was flat.
KEY SEQUENCE: After West tied it at 74 with just under 7 minutes remaining, Toronto finally ended the see-saw battle and laid claim to it. An aggressive take by Ross resulted in two free throws, Hill fumbled a ball out of bounds off his leg along the sideline and DeRozan dropped another jumper. Luis Scola then missed a shot and committed a foolish blocking foul on the perimeter, which gave DeRozan two free throws that pushed Toronto in front 80-74 with 5:23 remaining. After West made the second of two freebies, the Raptors reeled off an 8-2 run capped by Ross stealing the ball from Hill and throwing ahead to Lowry for an uncontested layup. Down 88-77, the Pacers were out of hope and time.
BEST OF THE REST: The Pacers had won four in a row at the Air Canda Centre. … Granger played every second of the second quarter. … Hibbert drew his fifth foul with 10 1/2 minutes left in the game and eventually fouled out during Toronto's decisive flurry. … Each team was playing the second night of a back-to-back.
WHAT WE LEARNED: Indiana is a little too used to getting by on talent and not having to be particularly sharp to win games in the broken-down Eastern Conference. The Pacers are so much better than everyone else that bad halves or quarters are overcome on a routine basis. Facing a confident, not-completely-terrible Raptors team on the road, the Pacers paid for their mistakes. Plus, George looked human for once. Indiana led 58-50 at one point and appeared ready to slam the door. But the Raptors hung tight, carried a 66-63 lead into the fourth and then thoroughly outplayed Indiana in the final stanza just as they had in the first. The Pacers are back in action on Saturday night when the New Orleans Pelicans visit Bankers Life Fieldhouse for the only time this season.
Related Posts