By CLIFF BRUNT
ISL Editor
Purdue coach Danny Hope isn't worried about possibly losing the Notre Dame series, even though the Irish announced they will drop Big Ten member Michigan from the schedule after 2014.
When the Notre Dame gained an affiliation with the Atlantic Coast Conference recently, speculation immediately began about the future status of all its yearly games, especially those against Big Ten schools Purdue, Michigan and Michigan State.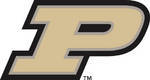 I haven't talked to anyone about the Notre Dame-Purdue series, but I would expect to continue with the series, Hope said Tuesday during his weekly news conference. In my mind it's a no-brainer. The schools are so close together, and it's a great rivalry game. From a travel standpoint it makes sense, and if you look at the record the last 20 years, Notre Dame has won more than they have lost, so I would assume it will be logical to continue with the rivalry and I hope it goes in that direction.
PURDUE TOP 25 TEAM? Purdue is receiving votes from both the coaches and the Associated Press pollsters.
Hope said he believes they are deserved, in part because the Boilermakers (2-1) have been strong even with sometimes erratic play from quarterback Caleb TerBush.
We can still get a lot better as a football team, so I think we're a Top 25 football team, and if we continue to improve we will certainly be a Top 25 football team, he said.
Purdue has beaten Eastern Kentucky 48-6 and Eastern Michigan 54-16. The Boilers lost to Notre Dame 20-17 late.
We have played a Top-10 team in Notre Dame, and played them well and we had our chances to win at their place. Then we have also played some MAC-level teams and we have won and won big against the teams that we were supposed to beat and we beat 'em like we were supposed to beat 'em. I look at the stats and see that we're in the upper half of the league in almost every statistical category and ranked in the top two or three in many statistical categories.
Hope believes TerBush will come around.
I'm excited that we can still really improve at the quarterback position, and that is key, he said. And we can and we will. We have an experienced quarterback, got off to a slow start, wasn't available in the first game, so he hasn't had a lot of reps in the game so far this season, but he has a lot of experience and has played very well in the past.
MARVE UPDATE: Hope said quarterback Robert Marve is making progress after injuring his left ACL, but he's not ready to play yet. Marve was hurt late in the loss at Notre Dame.
He's on the depth chart but listed under "injured" with the injured players, Hope said. I don't anticipate him playing this weekend. I don't know what the timetable is going to be like for Robert. I'm optimistic that he will make a come-back this season. He is only a couple of weeks away from reinjuring his knee, but he's done some things in practice that are very optimistic about his return.
BOLDEN UPDATE: Purdue running back Ralph Bolden is improving, but he's not yet ready to play after tearing his right ACL last season against Indiana.
He's a go, but limited, Hope said. Means he's been cleared, but you have to limit what he does and don't injure him again, just like Robert Marve came back and he was limited, and they are both go, but limited. You have to be careful and watch that you don't reinjure them.
In 2009, Bolden was named second-team All-Big Ten by both the media and coaches after rushing for 935 yards and catching 20 passes for 261 yards. He missed 2010 with a torn ACL, then came back last season and rushed for 674 yards rushing and six touchdowns and caught 13 passes for 129 yards while splitting time with Akeem Shavers.
EFFICIENT BOILERS: Purdue is a perfect 13 for 13 in the red zone this season (12 touchdowns, one field goal). The Boilermakers are converting 60 percent of their third downs and are 4 for 4 on fourth down through three games. The Boilermakers are one of 11 Football Bowl Subdivison teams to be 100 percent in the red zone, are fourth nationally on third downs and one of 10 teams that are perfect on fourth down.
QUICK STARTERS: The Boilermakers have out-scored their opponents 26-0 in the first quarter this season. Purdue has limited opponents to 46 yards rushing, 140 yards passing and eight first downs in the opening quarters of their three games.
COACH TO CURE MD: The Purdue coaching staff will wear Coach to Cure MD patches this week to raise awareness and funding for Duchenne Muscular Dystrophy research. Fans are encouraged to donate online at www.CoachtoCureMD.org or donate $5 by texting CURE to 90999.
Related Posts