By CHRIS GOFF
ISL Correspondent
By the time the Indiana Pacers return home Saturday, they will have flown a rough triangle across the middle of the United States – from Indianapolis down to San Antonio, over to Atlanta and then back up to Minneapolis.
They will have faced a pair of opponents who traditionally spell doom for the Pacers.
They will have battled two of the league's best centers.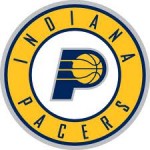 And they will ideally have not attempted a single knuckle push-up.
But whatever bizarre workout Kevin Love put in his regimen, the Pacers need to work out plenty of their own issues on this three-game road trip.  The least of which is not that so many of Indy's passes seem be thrown off the knuckles.
Sure, starting the season minus your go-to guy is problematic. But the bum left knee of Danny Granger accounted for only a portion of the Pacers' so-so play against three teams that could be classified as mediocre or even bad.
Now, the new-look Pacers face tests, pressure and past demons.
Tonight it's the Spurs, who have taken nine straight and 12 of their last 13 against the Pacers. Since 1996, Indiana has won just once in San Antonio.
Matchups with Atlanta have long been a horror show for the blue and gold. The Hawks have won 11 of 13 in the series, including eight by double digits. The Pacers are 25-56 all-time in the city of Atlanta.
Minnesota may be down Love and starting point guard Ricky Rubio, but coach Rick Adelman can send new-age power forward Derrick Williams out to test David West on defense Friday.
Meanwhile, Roy Hibbert deals with Al Horford on Wednesday. With Horford on the court the past two seasons, Hibbert is just 14-of-41 from the floor. Not that facing friend and future Hall of Famer Tim Duncan Monday is any easier.
Frank Vogel would likely be thrilled if his team came out of this trip better than .500.
TOO MANY:  The Pacers entered Monday last in the league in turnovers, averaging nearly 21 per contest. Three games constitutes a microscopic sample size, so it's too soon to panic.  It's also not too soon to declare the amount of turnovers too great. Frank Vogel said in his pregame media briefing Saturday that he wants the team to average fewer than 14 giveaways. The Pacers averaged 14 per game last season; only four teams did better. Vogel cited overdribbling as an issue, and at times the team has appeared to be too cute trying risky passes.
ARC MADNESS: In their first three games, the Pacers have averaged 19.7 3-point attempts, up from 16.1 last season. Those shots aren't falling very often (27.1 percent). If the team's commitment is any indication, eventually they will. Even without Granger, Vogel is trying to further Indiana's use of the 3, which was undervalued last season. We're trying to stagger our wings [in the rotation] to make sure we have one 3-point shooter in the game at all times, Vogel said.
Related Posts