By CHRIS GOFF
ISL Assistant Editor
First thoughts after the Indiana Pacers defeated the Detroit Pistons 99-91 on Tuesday night at The Palace of Auburn Hills: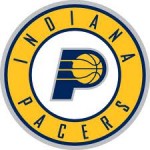 IN A NUTSHELL: Paul George scored a game-high 31 points on 12-for-18 shooting (doing even more damage on the defensive end), while David West added 12 points on 5-for-10 shooting with eight rebounds to pace the Pacers. Indiana got another solid effort from its guards with Lance Stephenson and C.J. Watson chipping in 25 points combined. The Pacers shot 52.1 percent (38-of-73) from the floor and 42.9 percent (9-of-21) from beyond the arc. George's pesky defense limited Josh Smith to a modest 16 points on 5-of-16 shooting, while Brandon Jennings (17 points) and Greg Monroe (14 points) joined him in double figures for the Pistons.
KEY SEQUENCES: The Pacers were up 15 after a quarter, but the Pistons wouldn't go quietly. A Will Bynum 3-pointer sparked a 17-3 run to close the second period (one in which Indiana missed layups and turned the ball over carelessly) and give Detroit a 41-38 lead at halftime. After scoring 12 points in the first quarter, George did not take a shot in the second. But the pendulum swung back, as the Indiana starters opened the second half on a 13-3 run — Stephenson hitting a pair of jumpers and adding an assist while providing the spark — to carve out a seven-point cushion. Later on, a Rodney Stuckey jumper had Indiana clinging to a 76-72 lead with 9:18 to go, but Roy Hibbert scored coming out of a momentum-sapping timeout and the Pacers put together a 9-1 burst to push the lead back to double digits with just under seven minutes to go.
BEST OF THE REST: The Pacers last opened a season 4-0 in 2004-05. … George Hill missed a second straight game with a sore left hip. Danny Granger continues to sit with a strained left calf. … Stephenson earned a flagrant-1 foul for swiping Kyle Singler in the backcourt during the second quarter. Stephenson didn't appear to make a play for the ball, which had already been released by Singler on a pass, and hit Singler's arms and perhaps head. The timing wasn't ideal, as it aided the Pistons on a 17-3 run that closed the half. … Pistons guard Stuckey received a technical foul with 18.4 seconds left in the third quarter after arguing no-calls on two aggressive drives.
WHAT WE LEARNED: Indiana is still the league's lone unbeaten, and top competitors New York, Chicago, Miami and Brooklyn each have lost twice. This wasn't a perfect effort, and Indiana lost its focus in the second quarter and for a stretch early in the fourth, but the Pacers showed quality resolve pushing their lead right back up to double digits following a timeout. The Pacers return home tomorrow night for Chicago, followed by a day off, and then face their third back-to-back this weekend (Toronto, at Brooklyn).
Related Posts