By CHRIS GOFF
ISL Co-Editor
Before anything else, let's get this out of the way: The Indiana Pacers will probably get the top seed. Having won back-to-back titles, the Miami Heat are a little less urgent, and Dwyane Wade is going to sit a lot of nights for rest. Paul George has proven he can make something out of nothing offensively, which will help Indiana close out tight games, a struggle of theirs a year ago.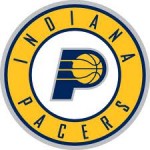 Of course, that was the issue on Wednesday. Miami owned crunch time, completing a comeback from a 15-point, third-quarter deficit, and used Ray Allen's go-ahead 3-pointer in the final minute to stun the Pacers 97-94 at AmericanAirlines Arena.
Two games into this season series, we've learned a little about each side. Miami will downplay everything about the matchup. The Pacers will treat the Heat the way Captain Ahab pursued the white whale. And 3-point shooting and Roy Hibbert will continue to be the respective keys.
But a bigger question may be what to make of the Pacers' offense even if they do secure home-court advantage. While this loss isn't nearly as harmful as it might feel – presuming the Pacers continue to breeze along – the defeat did bring up a pair of pivotal concerns that have permeated meetings between these clubs for two seasons: Indiana's inability to take care of the ball against Miami's hawking defense, and the Pacers' late-game execution.
First, the turnovers. There were 16 in all, and 11 were live-ball cough-ups which helped fuel the Heat running game. Miami had 21 fast-break points in a contest decided by three points. Letting LeBron James and Dwyane Wade loose in transition is the equivalent of beating yourself.
Indiana did just that in the fourth quarter, when it was lucky to put 18 points on the board. The shot clock repeatedly went to 10 seconds before any threatening action started to occur, and George and David West were often left to create wine from water. They attempted 9 of the Pacers' 15 shots in the fourth and 5 of 7 free throws.
What was palpable down the stretch were Indiana's struggles under defensive pressure. George and West had to take over late in the game – just as they had in the third quarter – because Miami's system defense was bottling up sets much more effectively.
Meanwhile, there's also the question of Frank Vogel's game management. After leaving Hibbert on the bench on the final possession of overtime in Game 1 of the Eastern Conference finals, Vogel was rightly roasted in the press for not using the league's best shot-blocker. James made an uncontested layup to win. Seven months later, Vogel made an error of commission rather than omission.
The Pacers led by nine when Hibbert was called for his fourth personal with 9:20 left in the third quarter. It was evident Indiana could afford a stretch of rest. While some coaches foolishly treat two early fouls as a death sentence, this was truly a dangerous situation. James and Wade are masters at drawing contact on drives, and there was a long way to go.
Instead, Vogel said, "Play through it." By now, you know what happened. Hibbert didn't last a minute before Chris Bosh gleefully challenged Hibbert off the bounce. Whistle. Fifth. Bye, bye Hibbert.
Yes, this was just one game, but in general the Pacers need to find an offensive plan against Miami and stick with it. The defense has done wonders against Heat shooters, both in the playoffs and in holding them to 9-of-42 from the arc this season.
Heat coach Erik Spoelstra found a strategy that worked over the latter half of the final period. Miami's lineup during that time: James and Wade, with Allen, Bosh and Chris Andersen. Using two true big men appeased the defense, and eschewing a point guard got Allen – a man with a history of hitting big shots – onto the floor. (It should be noted Allen also took four huge defensive rebounds in the fourth.)
The day started out with questions over James' twisted left ankle. His 24 points, nine rebounds and seven assists answered those. It ends with a magnifying glass on a few of the Pacers' painful scars. The penultimate possession was the most glaring, when George Hill drove baseline to pass it to a teammate who was deep in the left corner and might have scored had the ball reached its target; James intercepted Hill's pass.
As I mentioned before, all of this is probably water under the bridge as far as seeding goes, because the odds are good Indiana (20-5) will finish ahead of the Heat (19-6). But if you're looking ahead to the conference finals, the doubts about Indiana's ballhandling, coaching decisions and poor execution have only grown stronger.
Related Posts