By CHRIS GOFF
ISL Editor
As the college basketball season moves along, coaches tend to shorten their rotations as they get a better feel for their rosters and which players deserve more time on the court.
That process came to light when Tom Crean decided to bench Jeremy Hollowell for Saturday's win at Penn State. He had started all but one game in this, his all-important sophomore season. With Hollowell not playing at all, the Hoosiers went small as Evan Gordon moved from the bench into the starting lineup.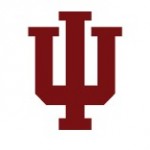 With that said, Crean is likely to slide Hollowell back into the mix. So, as Big Ten play heats up, who's in or out?
One thing that's unlikely to continue is the Lilliputian lineup Indiana sent out against the Nittany Lions. The first five should consist of Noah Vonleh, Will Sheehey, Yogi Ferrell, Troy Williams and a legitimate power forward. If Hollowell returns in that capacity, then the first guys off the bench will include Gordon and Stanford Robinson.
That leaves Hanner Mosquera-Perea, Austin Etherington, Devin Davis and Jeff Howard guessing over their place in the depth picture.
Crean would like to play Davis for his length and speed, but he needs to develop college skills beyond rebounding. And the surprise midseason transfer of Luke Fischer leaves Indiana needing more beef.
The Hoosiers may fill some of those minutes with Howard, who will bang in the post and defend while hoping his modest athleticism is compatible with Indiana's up-tempo offense. Lately, Mosquera-Perea has been losing playing time to Howard and Etherington. In fact, Mosquera-Perea has been limited to seven minutes or less on five occasions since the end of November.
An intriguing twist could be Etherington earning a greatly enhanced role. While the sophomore is coming off knee surgery, he has shown signs of being an effective floor spacer, which is one of the holes on this roster. In addition, Etherington gives the Hoosiers another power forward option that won't disrupt the flow of their offense. While Etherington is unorthodox and more of a 3, he's been much better when he's able to play the 4 and could see more time there. His 3-point threat would be helpful in more half-court-oriented Big Ten games.
All told, Crean's rotation could go eight deep, with the spare parts varying from one night to the next. But as the coach said prior to the start of league play, going with 10 or 11 is just as amenable to Indiana's high-energy brand of basketball.
"It's not as much about the numerical part," he said. "A lot of that is going to come down to the consistency level that guys play with. How many people figure that out will be the guys who can help us the most. We have a chance to be deep. What we're imploring is to have that concentration and focus when you're sitting out so when you do go in you're absolutely prepared."
Follow Chris Goff on Twitter: chrisgoff_ISL.
Related Posts